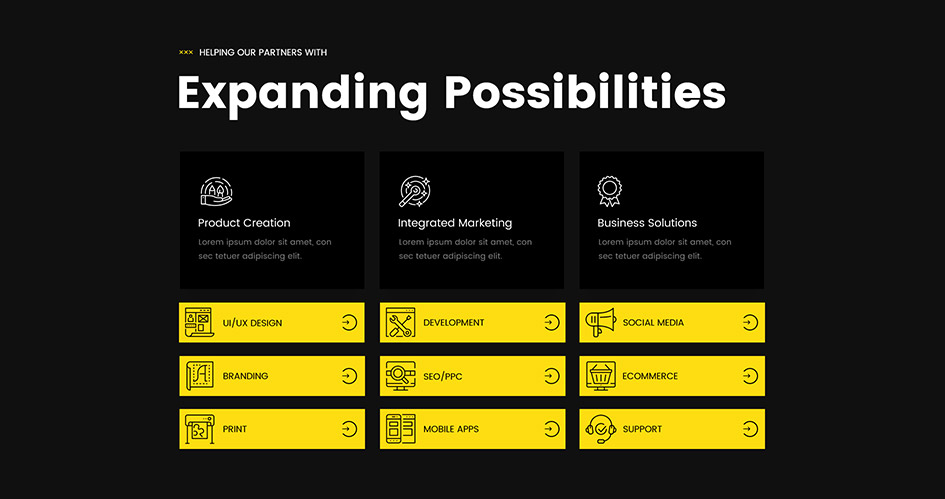 Another one bites the dust! 
This headline is the name of a very famous Queen song. And we have a video for it too. How many views, you ask? OMG –  try millions! 326,094,256 
Not too shabby for a band from the 80s…  Even before YouTube existed.
At WP Den another design and development cycle bites-the-dust revealing new Divi modules for your website building pleasure. You can see the complete Freddie Collection (available for immediate use) from the Divi Den Pro plugin dashboard.
Which Divi modules are included? 
Today's update includes; 1 Divi pricing table, 3 Divi testimonial modules, 2 Divi blog modules, 4 Divi blurbs, 3 Divi footers, 3 Divi headers, 3 Divi slider modules, 4 Divi content modules and 1 Divi person module. 
25 Divi modules in the style of the Freddie Collection
Below you can see the demo links for each module as well as the 3 new homepage layouts.
Fight From The Inside Divi Blurbs Module
Gimme Some Lovin Divi Slider Module
Hammer To Fall Divi Testimonials Module
Hello Mary Lou Divi Pricing Table Module
Breakthru Divi Testimonials Module
Father To Son Divi Footer Module
Dead On Time Divi Person Module
Blurred Vision Divi Accordion Module
Fine Sensation Divi Content Module
For Everyone Divi Header Module
Seven Days Divi Testimonial Module
Open Windows Divi Footer Module
Live With You Divi Blurbs Module
Blurred Vision Divi Blurbs Module
3 New homepage layouts for the Freddie Collection
Home Page V2 – Divi Page Layout – Freddie Collection
Home Page V3 – Divi Page Layout – Freddie Collection
Another One Bites The Dust – By Queen