Best 10 Reasons Why You Should Choose Divi WooCommerce For Your Online Shop
You should most definitely use Divi WooCommerce for your Online Store and here's why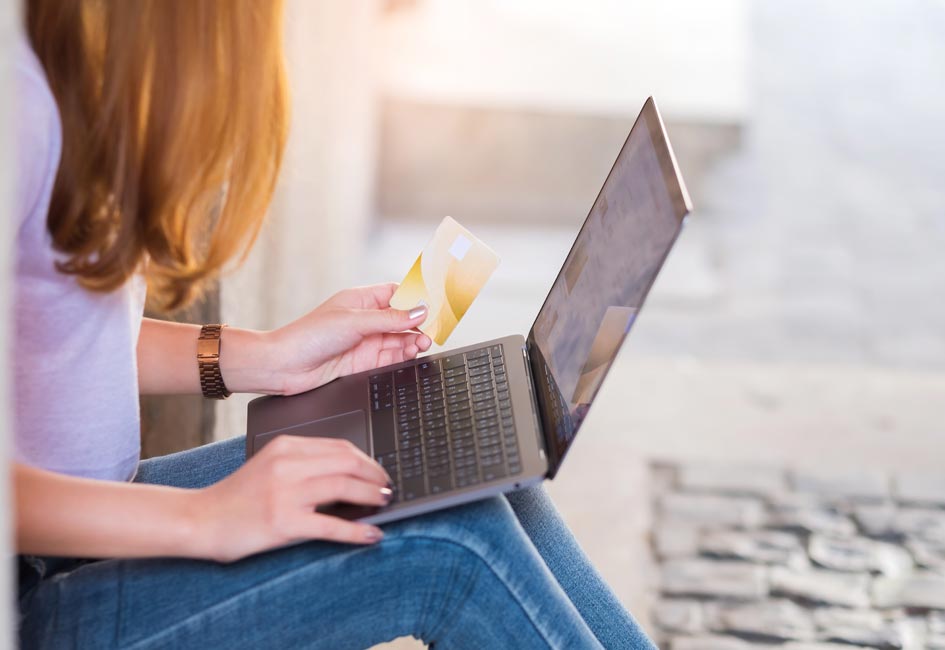 If you are considering opening an online store, or might already have some small offering on a WordPress website, you will need to decide on how you construct your online shop. This means a set up that can handle a small shop to making sure it can scale to any size larger. Inevitably the question will arise whether to use WordPress with Divi WooCommerce or whether it might be easier to use one of any number of other options.
Online shopping and eCommerce is expected to grow by 8 to 12% in the next few years in particular in developed countries such as USA, UK and Europe. In fact in the UK the growth is expected to be closer to 18% per annum. It is estimated that sales in the United States alone will fall between $427 billion and $443 billion in 2017.
People are not just spending more time on online shopping, but they're spending more money each time they do shop online.
As commerce becomes more global the opportunity exists for truly anybody who makes a product or offers a service to hang up their shingle online and trade with the entire world. Just as an example of this reach Divi Den has customers in 110 countries.
There are tools available to make trading online possible and even to make the processes as frictionless as possible. From online payment process partners to easy digital goods downloads, to shipping and fulfillment companies it is possible to get your products out of the door and delivered to any nook and cranny of this world.
Not only is it easy to collect money via your website, but you don't necessarily need to make your own products. All can be outsourced whether preparing food items or having clothing sewn for you. Delivery is also no longer a problem. Providers will pick up at your or your manufacturer's door and deliver where ever you want it to go.
All that is required nowadays for an online business is an idea. And with the global size of the market numbers are no longer an issue. Even the remotest product will have a worthwhile audience interested in buying it. Just not next door to you, but globally.
Let's have a look at why you should go with WooCommerce and WordPress
1) WooCommerce and WordPress or Shopify
Many small traders will opt for the easy solution of setting up their store on an external eCommerce service such as Shopify, Amazon Webstore or Magento to name but a few. Then there are market places such as Etsy that offer online store facilities for a range of different products and services.
Almost all of these options are super convenient and easy to manage and cover most of the features that you need for a store from payment gateway to stock control, tax collection and sales analysis.
Why would you not want to go with one of these? The short answer is that you lose control and ownership. Your shop is under the control of another company and you effectively hand over ownership of your business to another enterprise.
If Shopify or Amazon change their rules and regulations you could be at risk. In the same way if you depend on Google for all of your traffic via SEO you are at risk of their algorithm changes that could dry up your traffic overnight. Or selling your product via a supermarket? You have no control over where they will stack your goodies.
2) Set up your shop with WooCommerce and WordPress
The very first compelling reason to go with WooCommerce is that it is free. Of course this is not entirely true. As much as WooCommerce is free you will end up spending a bit more on plug-ins to add to the basic features that WooCommerce offers. But you can run your basic online store with the WooCommerce plug-in. So yes, it is free.
You have several choices when approaching this. You can appoint a web design company to build your site and set up WooCommerce for you. This will of course be the most expensive option. However, it is sometimes not a bad idea. How much is your time worth. Perhaps spending a sum on a web designer might be cheaper in the long run than your trial and error efforts at building your own.
Of course building your own site is not beyond the realm of possibilities. There are several option. As a first option buy a theme and adapt it to your own requirements. WooCommerce under has a range of themes that are less than $40 that are useful and even some free ones.
If you don't like any of these you can use a page builder and compile your own site which of course gives you more creative freedom. Or you can source either for free or at a small fee premade page layouts and modules and stitch your own website together. As soon as you tackle it yourself you will of course need to learn some new skills. However, there are many free tutorials online and in general the company you might buy a child theme or premade page layouts from will offer support to help you along.
It really depends on how much time you have available to spend on your online shop whether you do it yourself or use a good web designer.
3) WooCommerce is Used with WordPress and is a familiar tool
There are approx 1.9 Billion websites with unique hostnames as of August 2018 of which only about 20% or 380m are active. A good 35% of active websites use WordPress as the CMS (content management system) of choice. That in effect works out at 133 million websites that use WordPress.
In particular small business owners who do not have easy and free access to web designers prefer the useful WordPress tool as this makes maintaining ones own site really easy. It also means that WordPress is a relatively well known web tool and adding WooCommerce to it to extend the website into an online store is a familiar set up.
A further advantage is that WooCommerce allows one to extend ones WordPress website into an online shop without any difficulty whatsoever. It's therefore not necessary to build a totally new site. Use the existing website with it's built up SEO rating to add a store that will automatically benefit from search engine magic. Saves months of hard work as you don't need to build up the new website's SEO ranking.
As they come from the same stable so to speak it's also easier to add on pages with a similar look and in this way create a more cohesive website with content and the online presence of the store.
4) WooCommerce is Open Source
The Open Source community is a passionate one. Collaboration and input is encouraged. It means that many products that work with WooCommerce and WordPress are developed by passionate people who will share their plug-ins for free or at low cost points.
It also means that there is a vast army of developers happy to give their time freely to improve on products such as WooCommerce. Of course it also means development time may take a little longer. For instance Gutenberg the WordPress page builder is taking a fair time to come to market. But then it will be free.
For larger firms who have a dev team in house or easy access to one, the ability to develop the code further is of course also a bonus. Being able to develop software to serve one's own purposes better without having to spend large amounts of money on obtaining the source code can be a game changer.
5) Large scale uptake
There's always support in numbers. With a vibrant, growing user base it's reassuring to businesses considering going with WooCommerce to know that there is such a large community. In numbers it means that WooCommerce is now used by 42% of online stores. This is up from 28% in 2017. It's a remarkable reach. Read more here: 
A large user base means not only an active side feeder community producing products for the users but also free and reasonably priced training, articles and blogs on the topic. Child themes and premade page layouts and modules are available online making the building of an online store using WooCommerce so much easier.
As with most of these types of ecosystems whether it's the Apple App store or WordPress once there are viable numbers of users an entire producer and service environment establishes itself. Market places pop up, new and often innovative products are made for the 'mothership' and the market that WooCommerce in this instance has created gets another layer of secondary goods and services to help users along.
The more this grows the better it is for users. It's definitely the same for WooCommerce where new themes and a growing range of useful plug-ins extend the capabilities of what WooCommerce can do. There are also highly skilled technical support people available and many online courses.
Making life easy for developers are the predesigned and premade page layouts that can be purchased from market places such as Envato or from Divi Page Layout specialists such as Divi Den. This is particularly useful to dev people who might not have design skills or UI/UX experience.
6) WooCommerce originally WooThemes has a great Reputation
WooThemes the company underpinning WooCommerce has an excellent reputation for providing support for its products. Also well respected for staying close to the customer and reacting to concerns and feed-back. Their mission is to provide more and more free training material to its customer base to enable them to become self-sufficient.
WooCommerce originally started life off as WooThemes which created a range of themes for WordPress users. WooThemes launched it's 100th theme round about the same time as the WooCommerce storefront theme. WooCommerce took off and became the company's flagship product. The company subsequently was bought out by Automaticc of WordPress fame. This means that WooCommerce is backed by a large company. Longevity is assured.
Some specific WooCommerce features and benefits.
7) WooCommerce Sites can be Hosted Anywhere
This might sound like a benefit of no significance. But that is not so. Yes, hosting can be another set of skills and technical knowledge that needs to be acquired. The options and services available can be confusing. Besides this if a service such as Amazon Web Services is chosen the additional skills to manage the service software can be quite overwhelming.
There are of course many other hosting services available which are not as complex as AWS. The benefit of hosting ones website with a service in comparison to using an online store service such as Shopify or BigCommerce is that you retain ownership of your store.
It might be a lot more complex to manage a website via a hosting service. You have to take responsibility for your website being up and available to managing all your plug-ins and keeping your site updated with the latest changes. In particular WordPress itself has many updates to protect sites against the ever present viruses and hacks that spread through cyberspace. However, the fact that you have control over your own website is sufficient reason to make do with the extra work and skills you have to acquire.
8) WooCommerce provides total flexibility
WooCommerce not only works well with WordPress but it is also a total online shop solution. That is you can use WooCommerce to sell any type of product. Whether your business specialises in widgets that are shipped all over the world or makes and sells digital products that can be downloaded at a click of a button, this eCommerce solution can handle it without a problem.
A further benefit is that with WooCommerce being used by 42% of online stores almost all payment gateway companies will be WooCommerce compatible. That is whether you want to use PayPal or Stripe, Braintree or Amazon Pay you will find these companies have the plug-in necessary to allow you to use these payment services on your WooCommerce site to accept funds for your products or services.
9) The Divi Theme and WooCommerce
In contrast to some eCommerce services and solutions available to businesses wanting an online store the WooCommerce option has almost endless customisation options. Of these the Divi Shop functionality of the Divi Theme is a perfect partnership making Divi WooCommerce a great tool to easily and quickly design and build your pages with.
You can design and build these yourself with the visual builder or you can tap into the library of super Divi Page Layouts for WooCommerce available at Divi Den.  Coming soon. Divi Den will be starting to build a library of free Divi WooCommerce layouts. The first stunning Divi WooCommerce page layouts are already available to Divi Den Pro members and will also be part of the new CoCo Bundle available early November 2018.
Using premade pages means that you can still optimise the look and feel to the style that will suit the business. Page layouts come with PSDs that can easily be adapted. You do need to know your way around Photoshop a little. Of course if this is not something you want to do you can just as easily change colours, drop in new content and images of products and still make it your own. Just follow the YouTube videos and tutorials.
Themes are of course also easy to use. However, themes do take some of the customisation out of your hands as you will need to be highly skilled to make extensive design changes. This is of course not a problem if the theme you buy is more or less what you are looking for. And with so many themes available it is probable you will be able to find the design and layout that appeals to you.
10) Comes standard with some great Features
Here are, in brief, some of the amazing features that come standard with WooCommerce.
Built in blogging. No need to have a full WordPress general site. You can set up a blog to handle the content you need for not only your users but also for Google's SEO purposes.
Embed products, checkout and more on any page. This means you can embed products in blog posts that allow users to click through to a check-out or add landing pages for sales campaigns that lead users direct to the shopping cart.
Great search facility where categories, tags and attributes make products easy to find. Nothing is more frustrating than having to search through many pages to find what you are looking for. WooCommerce makes it easy.
Localisation lets you customise your store for location. Adapt your currency, measurements, language to your customer base. Make it easy for customers to work out the cost of your products and the sizes in their local terms.
Unlimited products and images allows your online store to grow to the size that suits your business. And many more great features such as an easy analytics tool makes the use of WooCommerce the popular system that it is.
Handles book-keeping functions. WooCommerce has a range of tools that assists with book-keeping functions. Whether you need to collect VAT or work out shipping costs, count your inventory or handle payments this eCommerce solution will make it easy for your accountant to run your books for you.
Reports will show you sales by date, month or year. By product, category or tag, run reports on your top sellers, check your coupons and refunds. It's easy to manage and reports are easy to review.
Final thoughts on using WooCommerce for your Online Store
As avid Divi Theme users we have been using Divi WooCommerce for close on 18 months now. We premake Divi Page Layouts and Modules for web designers using the Divi Theme.  We started with a handful of products, six or so small UI kits that cost no more than €10 each and some even less. We had about five sales during the first month. We started off small!
In the meantime we have sold close on 5000 products and have set up a second subscription style option for our product users. The great thing is that Divi WooCommerce will grow with your store.
Being an online store that helps you control sales, discounts, pricing, shipping and more it's of course not a totally easy system to set up and to maintain. In many cases one has to source additional plug-ins to handle functions that do not come standard.
Running a store whether bricks and mortar, online with Divi WooCommerce or one that does both is always going to present some challenges. As in fact any business does. The best part is that you have total control over your business. That of course always brings with it new skills that have to be acquired. But then it's totally worth it.