The #1 Divi Layout Library
Get 35% OFF
Divi Den Pro Lifetime Deals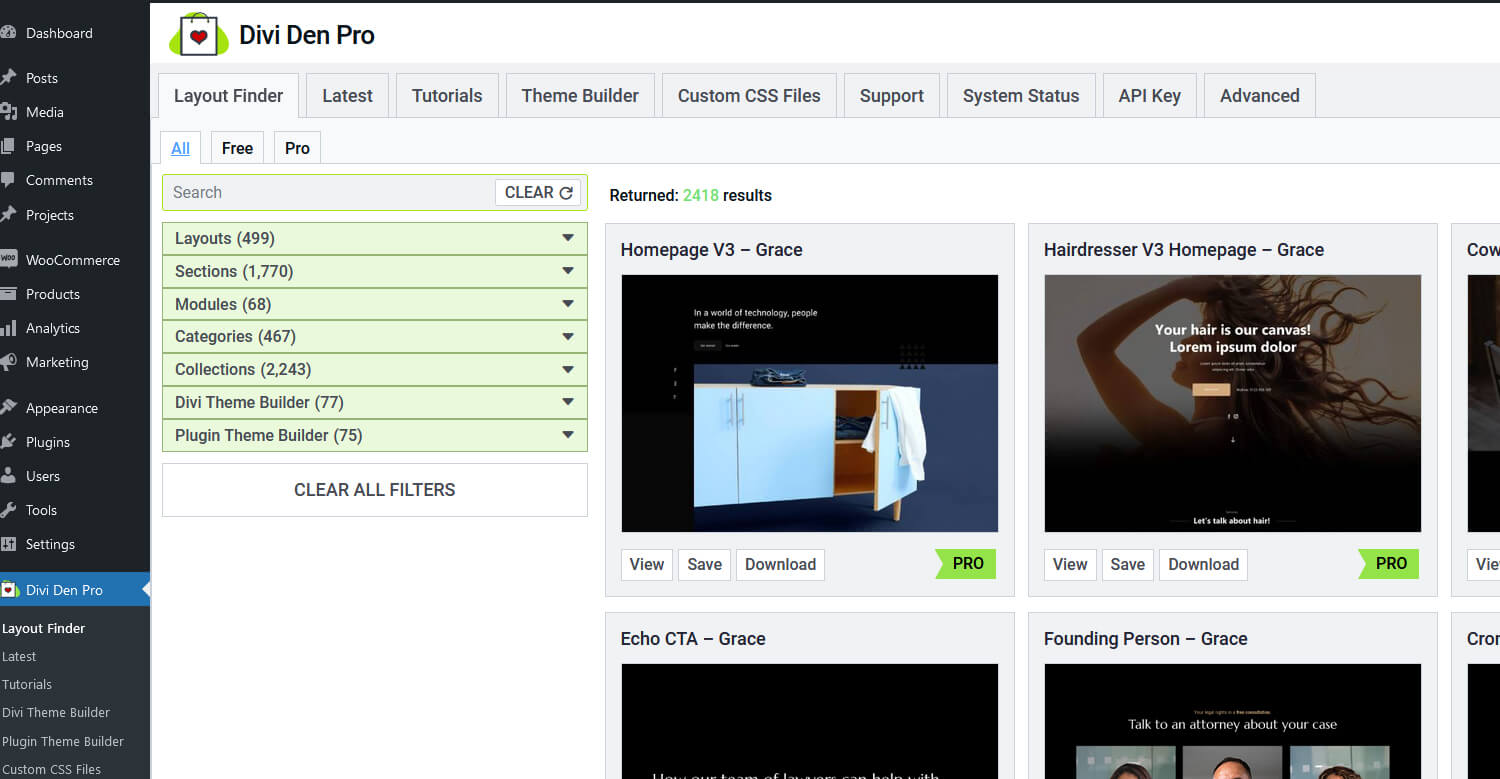 "The huge amount of designs you provide are unmatched!"
"Personally I only had eyes for your Black Friday steal. Cannot wait to carve out time to play with DDP [Divi Den Pro] + Divi Theme Builder! Merry Christmas to me! hahaha."
"This plugin has really made me look like I know what I'm doing!"
"Your work has greatly simplified development time!"
"Loving using Divi Den! Home page nearly wireframed and designed in two hours. So pleased."
"I should be able to give 10 stars or more. Great support, on top of a wonderful plugin!"
"Excellent support (once again) even over the Christmas Holidays. Almost instant response and problem solved. Great service and people.
"Stellar service from a stellar designer/developer… LOVE that you shared how to further improve on CSS! Thank you!"
"LOVE LOVE LOVE your solutions and generosity with the fantastic layout packs. Your team is solid with it's solutions and creativity. Thanks!
"The time-saving with this plugin is spectacular. I want to highlight Marko's great customer service."
What's included? Everything!